Patch Edge Options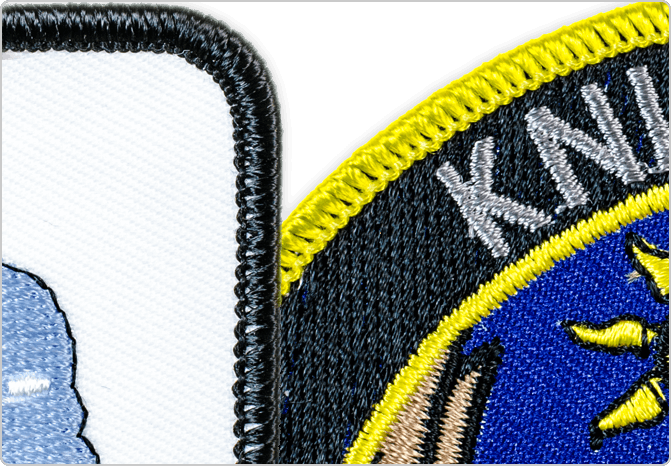 Merrowed Edge (Standard)
The traditional patch edge is called the "Merrowed Edge" this is achieved by sewing it on a special merrowing machine that give the over locked stitch around the patch. We offer this option standard on all patches with symmetrical shapes that do not require sharp corners.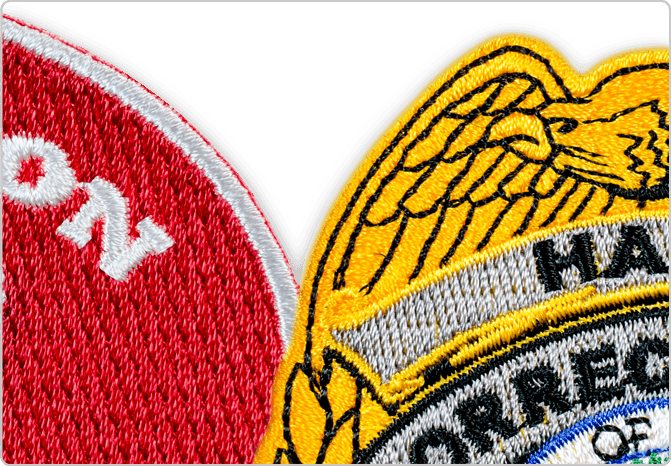 Hot Cut Edge (Add $0.10ea)
Get the look of direct embroidery without the high price using the "Hot Cut Edge" upgrade. This is a must with Iron On patches as we laser die cut each patch to have a tight smooth flowing border that can be in any shape. This upgrade does add an extra $0.10 to each patch.
Patch Backing Options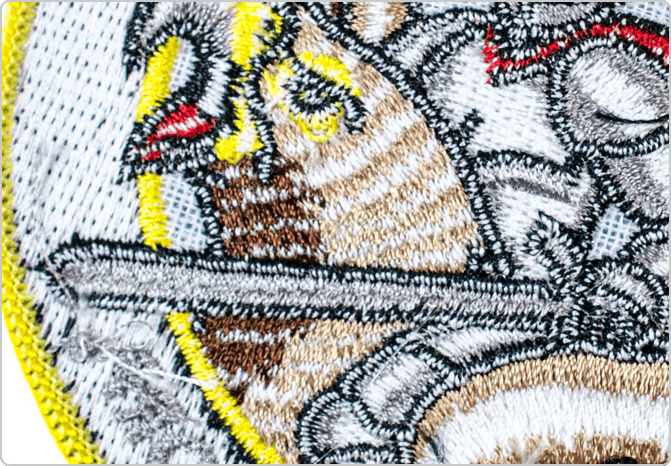 Standard Sew On
These will have to be sewn on either by hand or machine. The sew on backing comes standard on all patches and is more economical in pricing. If you don't want to sew them on check out the Iron on backing next.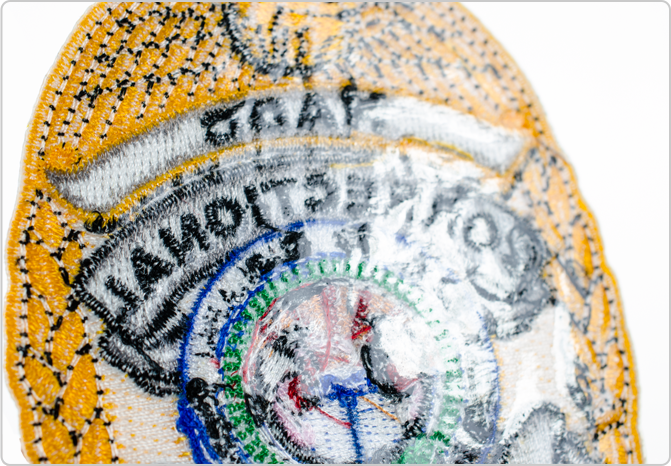 Iron On Backing (Add $0.10ea)
Prepare to say goodbye to sore fingers and the hassle of sewing those patches on. The Iron on backing is a simple and easy way to apply your patches. With your standard household Iron simply press them on. Here is a link to the Iron On Instructions.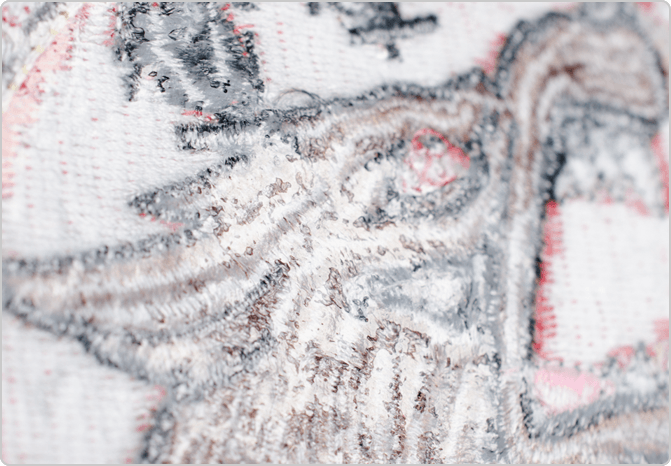 Plastic Backing (Add $0.10ea)
PVC or Plastic backing will give your patches the upper hand in durability and stiffness. Plastic backing will keep your patches looking sharp and lay flat just like the day you received them. Plastic backing is a must for First Responder Uniforms.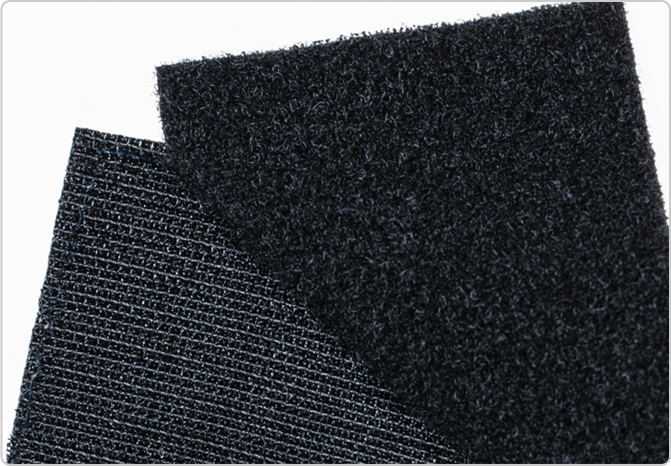 Velcro Backing (Add 20%)
Velcro Backing comes 1 sided with both hook. Hook side of Velcro is sewn on to the back of the patch and not glued. Add the Loop (fuzzy) side for an additional 10%.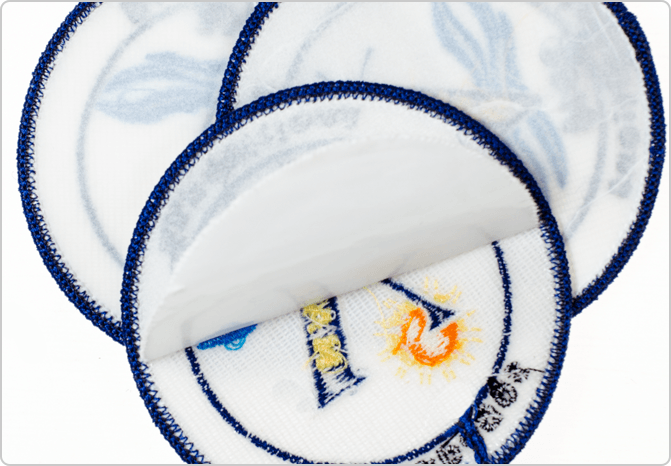 Sticker Backing (Add 20%)
Sticker Adhesive or Peel-n-Stick backing backing works great when you need to use patches but don't want them permanently attached. However you can always sew these patches on too.
Button Loop (Add $0.10ea)
A loop of braided string added to the top of a patch giving the ability to attach an unofficial scout patch to your uniform. All of our button loops are sew on to the back of the patch and never glued giving you better durability than our competitors.
Preimum Threads and Twill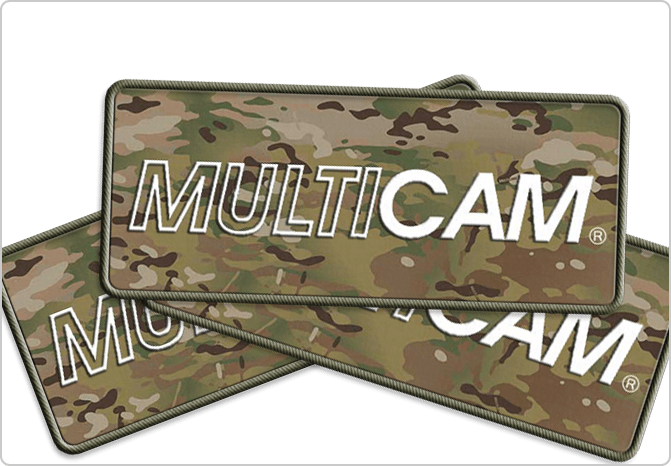 MULTICAM ® Twill (Add 20%)
Is made with authentic multicam fabric just like the exact material our solders use in the field.  Be in regulation  and match your unit patches perfectly to a MultiCam Uniform.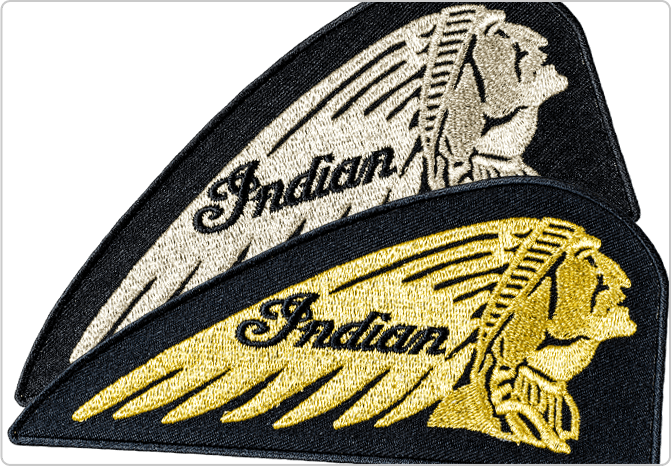 Metallic Threads (Add 20%)
Bling Bling is the best way to describe the luster of metallic thread. Works great in larger areas as a fill stitch like the samples above.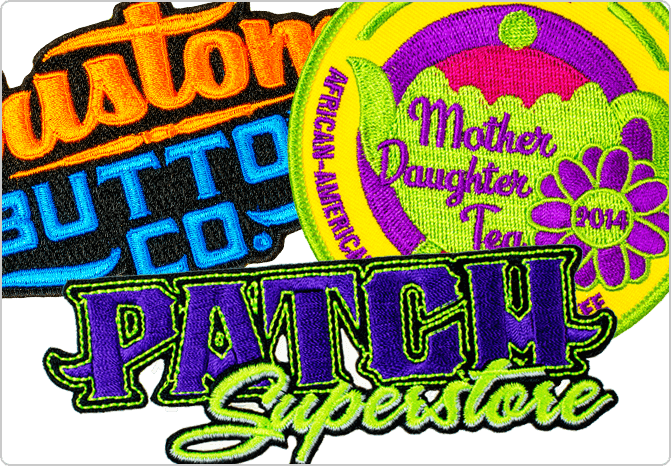 Neon and Glowing Threads (Add 20%)
Really want your design to pop think about adding Neon or Glow in the dark threads to your design.
Every Order Gets Free
Air Shipping in the USA
10 Day Turnaround
9 thread colors
Artwork Setup
Custom Patch Design
Prompt Delivery
Rush Options Available
Or Give us a Call 866-577-2824
Still Have Questions?
Give us a call at 866-577-2824 M-F 9am-5pm EST and our friendly knowledgeable staff will be able to assist you with all of your custom patch.