Baseball Trading Pins
Trading pins are a great way to bring a moment to life and are a great way for adults and children to bookmark a memory. Wearing a pin is a simple way to display your team's pride in a tasteful fashion. When team players receive a pin during an award ceremony, they are filled with a sense of pride and accomplishment; it is viewed as a great honor and significant achievement. Custom trading pins are timeless and something people will remember for years, no matter how big or small that moment may be. We want to be a part of these moments by creating custom trading pins for your team.
Team Trading Pins
We love creating team trading pins and adding a unique touch to every order we receive. We create them for any team no matter how tall or small; you need only to order the minimum 20 pins. Our graphic designers have made custom baseball trading pins for a high school team and even little league trading pins for energetic preschoolers. Pins can even be used for scouting or other group achievements. To get started on your custom trading pin, have your design ready to go. We offer one style of pin, with a variety of customizable options.
You can order by contacting one of our sale's representatives; they are very professional and prepared to help you through the process. Once your custom trading pin is finished being designed, a picture of it will be sent to your e-mail. Take a moment to look over the pin and make sure the design and colors are exactly what you were looking for. If there is anything that doesn't look quite right, let us know and we will adjust it until it is perfect. It doesn't cost you anything; no matter how many times your custom trading pin is revised.
Trading Pins Gallery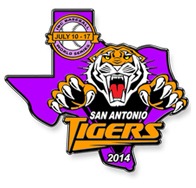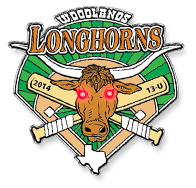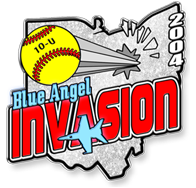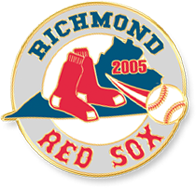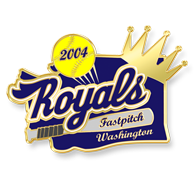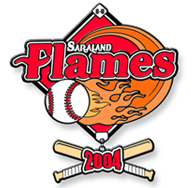 Every Order Gets Free
Air Shipping in the USA
12-16 Day Turnaround
Up to 7 Pantone Colors
Artwork Setup
Custom Design
On Time Delivery
Quality You Can Trust
Or Give us a Call 866-577-2824
Quality Trading Pins
Not only do we want you to be satisfied in the overall appearance, but we also want the product to last. When our company started up, it was important to us from the very beginning to eliminate the middle man. This helps us keep our cost down, so we can make quality trading pins for less and pass the savings onto you. While other companies sub-out the work, we do it all within the factories that we own. As a Service-Disabled Veteran-Owned Small Business, we want to have complete control of how our products are being produced, and the quality of every personalized order. This means when you buy from us you are going to be getting the best; we know who, how, what, and where our pins come from.
From the moment you make your decision, to when you receive your order, we are here to help answer any questions or concerns you might have. Call us and get started on designing a memorable team trading pin today. We offer free quotes so you can budget before making any serious decisions. Visit our online gallery to shop around for examples of what you can purchase or for design ideas. Providing quality is very important to us, but we also want you to get your purchase in a timely matter. With no middle man to wait on, the turnaround time is 7-10 days, and we can guarantee your order will arrive on time. When your order arrives, you will be impressed with the remarkable artwork and colors. The process