Enamel pins are having a moment right now. It seems like everywhere you turn fashionable and trendy people are wearing them on their jackets, bags, and shirts. And why not? They add something very unique and special to any outfit or garment.
Wearing tons of pins on your jacket may or may not be a fad, but in spite of that, they are a timeless adornment, bringing awareness to any event or organization and an added class and style to any garment.
Using enamel pins as a giveaway item or a prize item will ensure that your attendees, employees, and volunteers remember you for a long time.
Here are some reasons why you should consider designing a pin for your company, event or organization!
Collectible Items
There is a reason that antique pins from a hundred years ago still hold value. Between the craftsmanship, where they came from and their use, pins are timeless.
Creating merit pins is a great way to incentivize your company or organization – use pins to congratulate achievement and reward hard work. Use them to further your brand. Make your pins the most coveted little charms on the market.
Remember how I said pins are having a moment right now? Why not throw your pin into the conversation? Design a pin so interesting an eye-catching that everyone wants to collect and wear it.
Use pins to commemorate your incredible event. Make a few different designs to encourage trading and make it a tradition for years to come.
Enamel Pins are a Higher Quality Option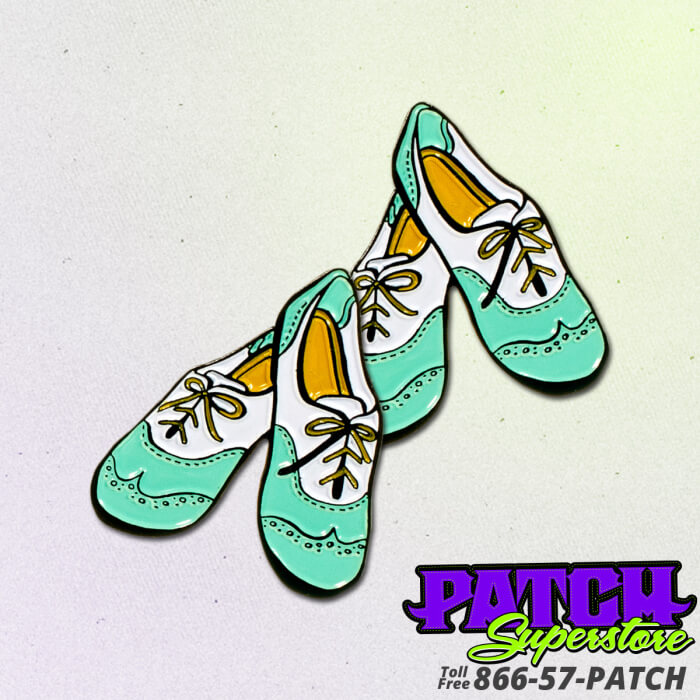 Creating pins means that your guests will never forget your event! You could create buttons for your event, but, unlike pinback buttons, enamel pins are made of high-quality metals, making them the perfect decoration for any garment.
Pins have an essential classy quality about them, making them a great option if you want to go a little bit higher budget than classic pinback buttons.
Leave a Good Impression
If people are coming to your event to network, learn or just have a great time, never let them forget it. Create some enamel pins – they make great mementos.
When people arrive at your event, you want to make sure that your brand is properly showcased, giving away pins to all of your representatives for them to wear and give out to all customers and attendees, is a great way to disseminate awareness.
Create a pin that is designed so well your customers, employees and event attendees will want to prominently display it when they get home. Create a pin that your company, organization or business can be proud of.
Design your pins with us and create timeless keepsakes for all of your upcoming events.