Biker Patches are a mainstay in the motorcycle enthusiasts community. They help to differentiate the rank, status, and affiliation of the biker wearing them. A biker's vest is his pride and joy, so you'd better believe that they won't wear just any design on their backs.
Why You Should Love Biker Patches
 Biker patches have a long history, dating back to the early 1900's when the American Motorcycle Association was founded. Bikers would embroider their names and the names of their crew on the backs of their vests. This tradition has carried on for more than 100 years.
Spot those bikers who identify as "outlaw bikers" with a 1% patch on their vests. This comes from the 1960's when the American Motorcycle Association released a statement determining that 99% of their members were law-abiding citizens, that 1% were outlaws, following a biker riot that broke out in California.
Ever since that time, motorcyclists are free spirit outlaws, no matter whether they are 1% or not. Their patches often feature skulls, crosses, and flames and it doesn't hurt that black is their favorite color. Each of these symbols has a hidden meaning specific to each different club.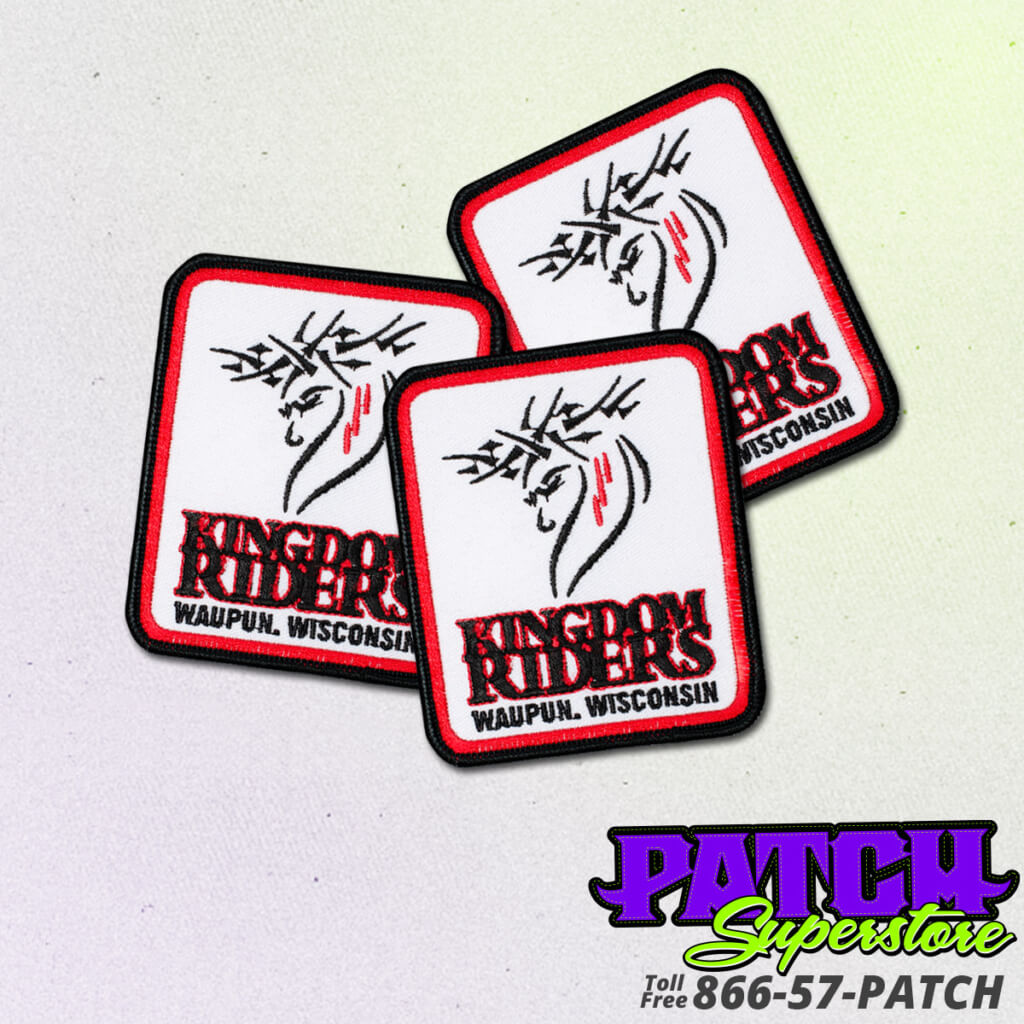 We love Biker patches because of the intricate stories they tell if you can speak their language. Use patches to commemorate special rides and trips taken to distant places. They are also used to honor members who passed away and to decorate their vests. Bikers are very particular about their patches as they are crucial to their image.
The next time you pass by a group of bikers either on the road or otherwise take notice of their vests and patches. You never know what might surprise you, their vests are serious conversation starters.
If you or your biker club want to design and create an unforgettable patch for your vests, look no further than PatchSuperstore.