Now that you've chosen your patch style, (if you still need help with this step, check out the previous blog post) it's time to choose your patch attachment!
When it is time to decide on the kind of attachment methods and embellishments you want, don't get lost in all the possibilities. Let this blog help you navigate the multi-layered and sometimes overwhelming world of custom patches.
The style of patch you choose is only the tip of the iceberg when it comes to designing – each style has its unique strengths and weaknesses.
First things…well, second.
2. Which Patch Attachment Should I Use?
Deciding what method of attachment you want for your patch is just as important as designing the front of your patch! There are hundreds of different options for attachment, but we will focus on the most commonly used types available to you!
The type of attachment you choose depends on what kind of patch you choose! If your patch is for flair and fashion, a simple iron-on backing will probably work just fine, but if your patch will be regularly exposed to the elements and needs to be tough, a more durable option, like sew-on or velcro, is best.
Sew On


Got a needle? Got some thread? Then you're ready to attach your patch to any fabric, the classic way. This traditional method is tried and true, no need to worry about ironing.
Iron On
Our iron-on patch attachment is simple and super strong, guaranteeing your patch isn't going anywhere. These are perfect for workwear patches, jacket patches, and your everyday fashion patch. NOTE: Be sure the fabric you attach your patch to is iron safe before choosing this option!
Sticker Backing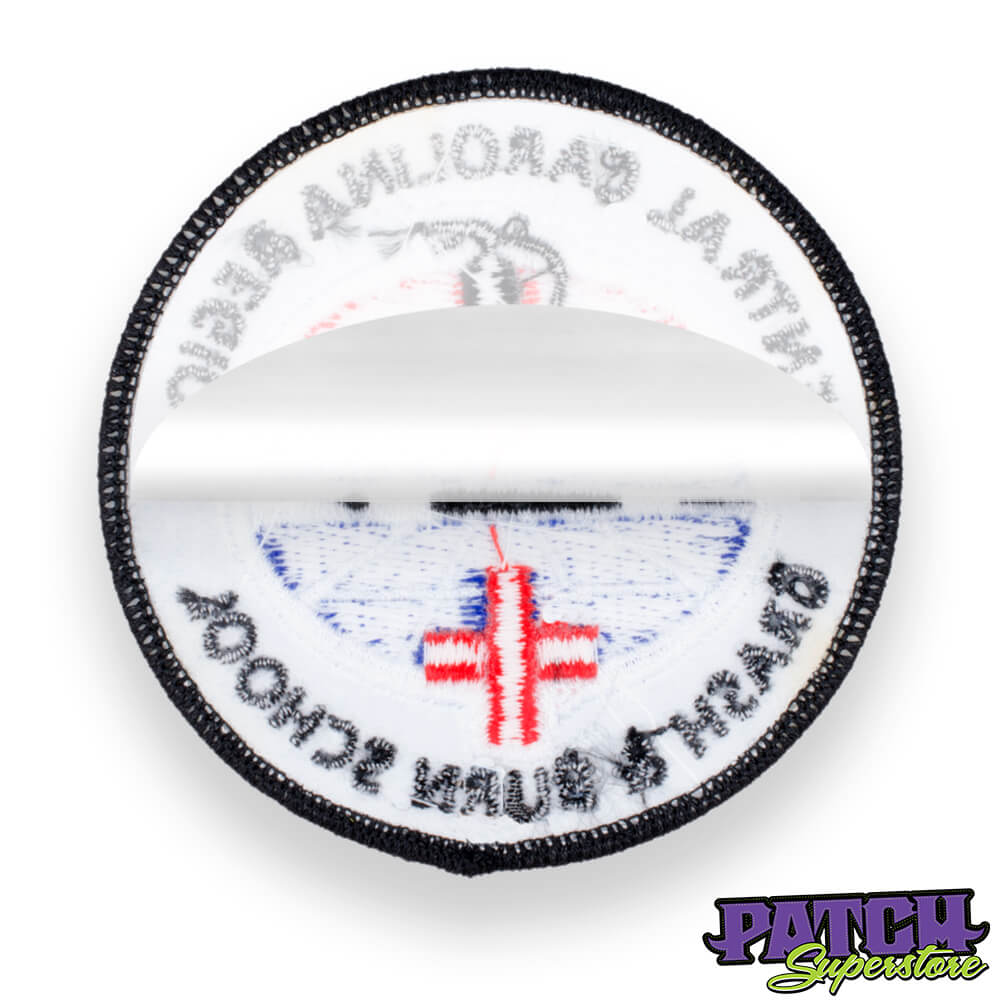 Have a patch you want to place on something temporarily? Sticker attachment is an excellent option for the commitmentphobe! This is also a great option for placing patches on objects rather than fabric. The good news is that if you do want to place a patch permanently, this backing is easy to sew on.
Button Loop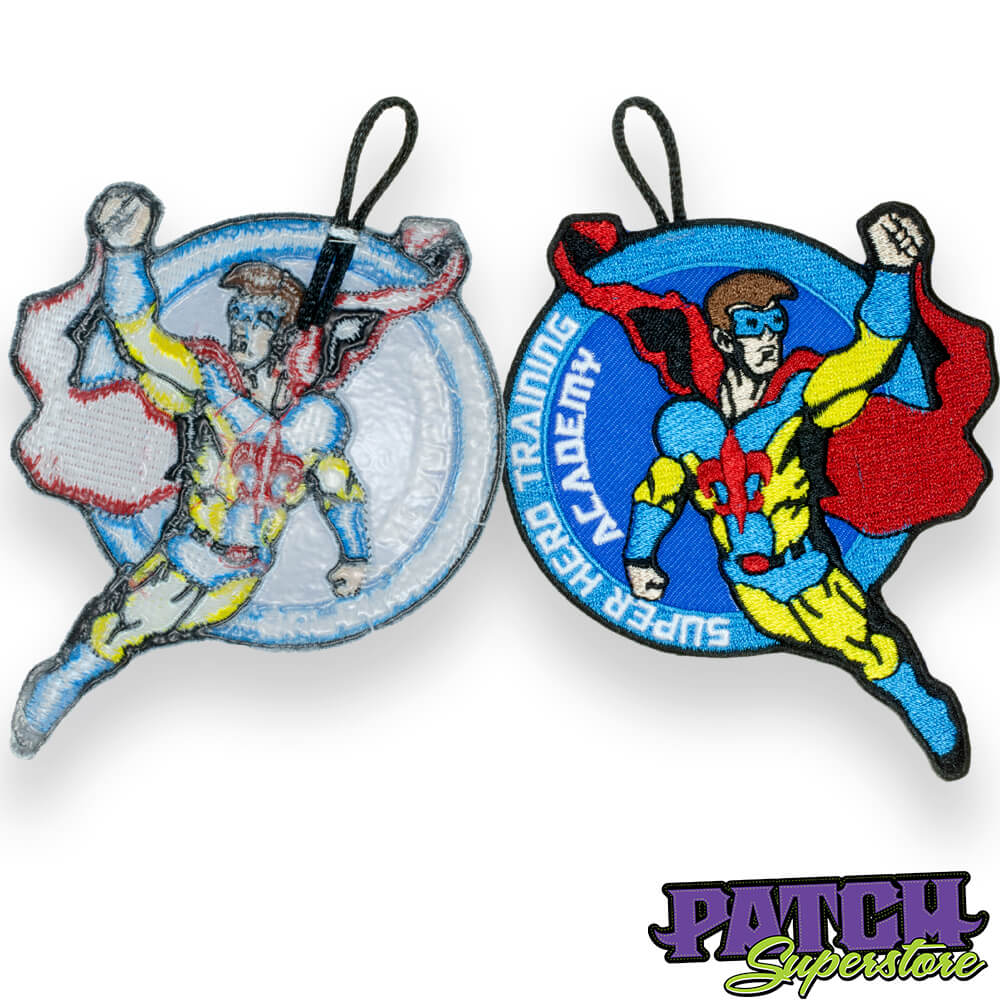 This attachment method is old-school. And rather than attaching a patch using adhesive, or sewing, you only need a button! Use the button as a kind of hanger and place your button through the loop to secure. Tip: You can even use these as Christmas Tree Ornaments!
Velcro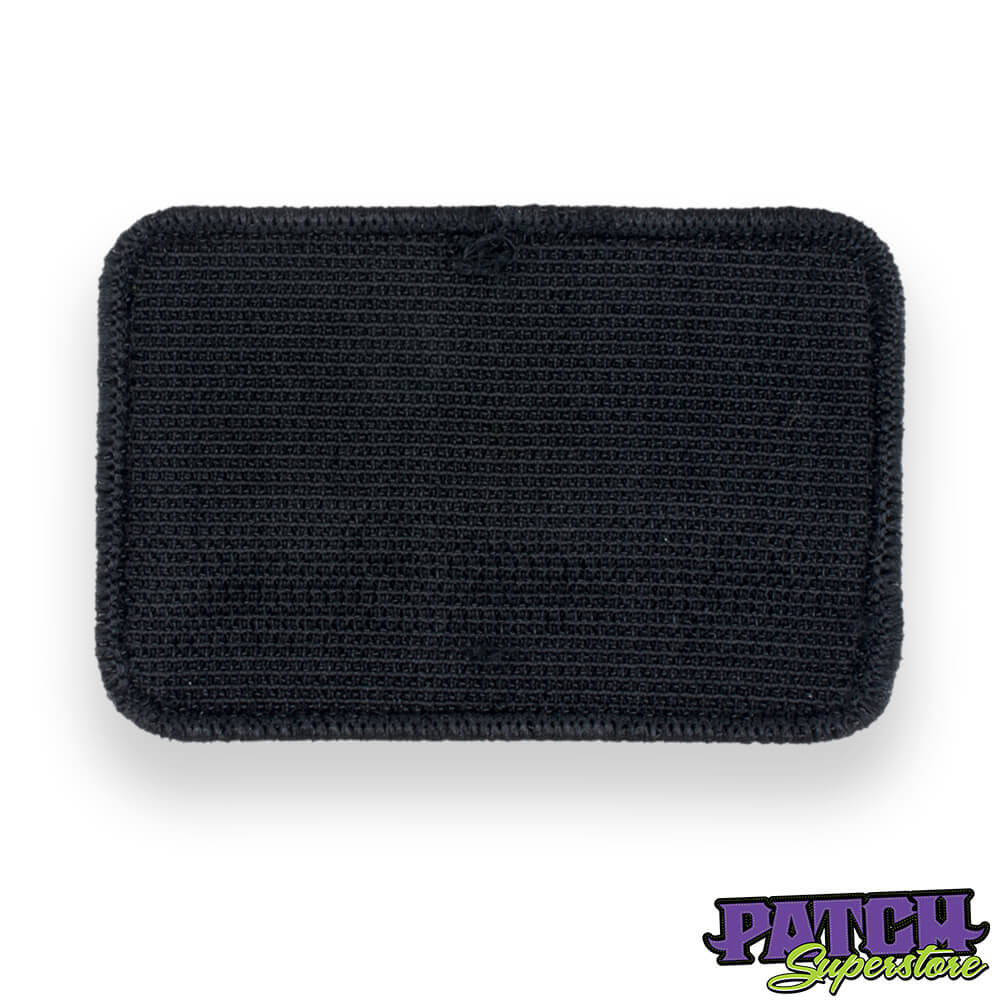 This is a great option for workwear, paintball or any patches exposed to the elements. To ensure the resilience and durability of the patch we almost always velcro back tactical and uniform patches. Thus, this is a semi-permanent option, which gives plenty of options for variety!
Embroidery is very easy to customize which means there are almost endless options! Get started creating yours here! 
TIP: Don't be afraid to go big with your order! Our prices are based on a wholesale market. The price difference between 100 and 300 patches can save you a whole lot of money!