As front-runners in the custom patch and embroidery industry, we tend to get the same types of questions about patches.
We can't blame you!
The process of creating a perfect custom patch is daunting and with all the available options, knowing where to start can feel overwhelming. With so many companies offering similar products, we know how tempting it is to go with the cheapest option. But if you're looking for a quality custom patch and craftsmanship, that may not be the best idea.
To help educate and take the guesswork out of making amazing patches, we decided to write a series of blog posts with helpful tips and tricks!
PatchSuperstore's seasoned team of designers and digitizers strive to reach 100% customer satisfaction. With guaranteed free shipping, we're confident you will be thrilled with your order.
Let's start from the very top –
Which Style of Custom Patch is Best for Me?
There are 5 patch styles – each of them is different and each of them excels at a different function, appearance, and cost.
Embroidered Patches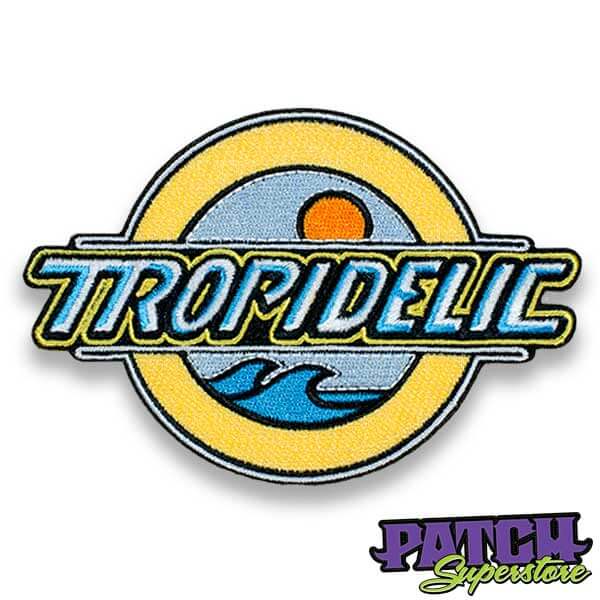 Cost: $
Minimum Order Quantity: 20
Production Time: 7-10 days
Great For: Workwear patches, Uniforms, Promotion, Scout Patches, Rush orders
Embroidered patches are the ultimate in affordability, durability and turnaround time! Their unique style gives you infinite design options and the classic embroidery look adds an interesting texture to any logo. Embroidered patches are also simple to make which means you spend less time waiting and more time with your custom patches in hand. Create yours here!
Woven Patches
Cost: $-$$
Minimum Order Quantity: 200
Production Time: 7-10 days
Great For: Complex and colorful designs, text-heavy, sports uniforms, clothing labels
Woven patches utilize a tighter weave meaning they can support a lot more detail and text. Woven patches are great for more complex designs and for smaller patches because of the weave. These patches are flat, meaning they don't have the same texture that traditional embroidered patches do. Create yours here!
PVC Patches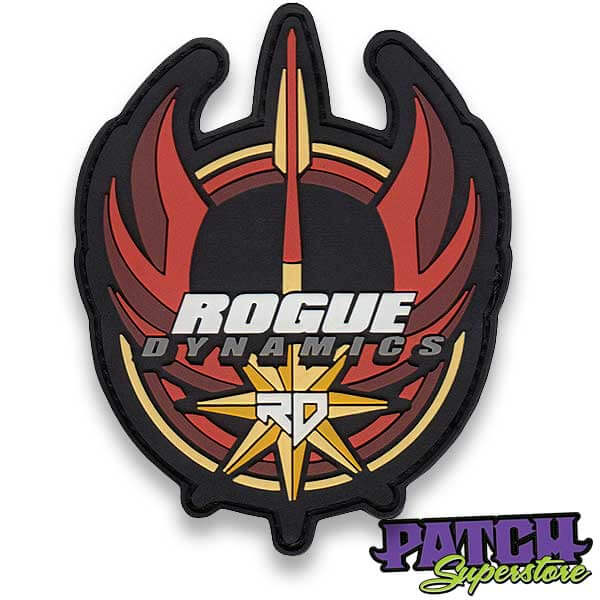 Cost: $$
Minimum Order Quantity: 200
Production Time: 2-3 weeks
Great For: Outdoor patches, paintball patches, helmet patches, or novelty items
PVC patches are made from a durable polyurethane rubber which means they can stand up to any weather condition with ease. No need to worry about stains or wear and tear on these! PVC patches have an eye-catching 3D shape and support many different designs. Create yours here!
Chenille Patches

Cost: $$
Minimum Order Quantity: 200
Production Time: 2-3 weeks
Great For: Academic patches, Letter jackets, Novelty designs, vintage designs
Chenille patches have an iconic look found on a lot of high schools and collegiate jackets. They are great for bold, bright and simple designs. Super old-school and super fashionable, Chenille patches add a special element to any outfit. Create yours here!
Printed Patches

Cost: $$
Minimum Order Quantity: 200
Production Time: 7-10 days
Great For: Photorealistic designs, very detailed patches, clothing labels
Printed patches allow a perfect photo match of whatever design you choose! These are great for printing portraits onto a patch or for recreating a famous piece of art. If your design is very colorful and intricate, printed patches are for you. Create yours here!
TIP: Don't be afraid to go big with your order! Our prices are based on a wholesale market, meaning that the price difference between 100 and 300 patches can save you a whole lot of money!