Basic Lapel pin construction all starts with a metal base material. The difference in pin type will determine the type of base metal to be used as noted below.
Base Metals:
Brass, Iron, Copper, Zinc alloy, and Pewter are the most common materials used in lapel pin production.
Pin Types: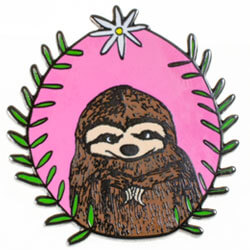 Cloisonne – aka "Hard Enamel", "Epola"
Cloisonne lapel pins are the highest quality produced. It all starts with a Brass or Copper base material that is stamped with the design using the metal to create the outlines and cavities that separate colors. The cavities between the outlines are filled with glass enamel and then fired to 1290-1510 depending on the color enamel used. Once cured the pins are polished smooth and flush with no raised areas.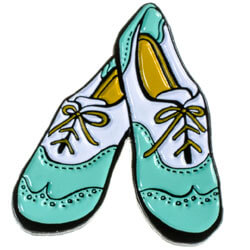 Soft Enamel
Soft enamel lapel pins are similar to the Cloisonne, and often used as a lower cost alternative. Most baseball trading pins are soft enamel.  The base metal is usually iron and the cavities are color filled with enamel paint instead of glass. This gives it a raised feel and three dimensional look. These then can be smoothed by adding an epoxy coating as well.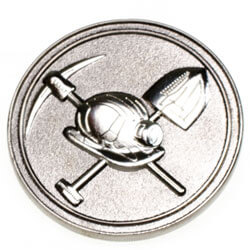 Die Struck
Die Struck lapel pins are made from only the base material and stamped out with the design. They utilize only the metal plating finish chosen which gives a one color multi dimensional look and feel.
Silkscreen
This style is produced by applying each color to the metal base which is often Iron using a "silk screen" process. A very thin epoxy coat protects the color material from scratching. All metal plating finishes are available.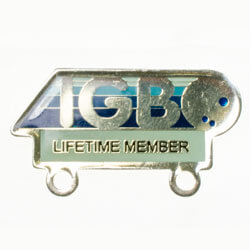 Photo Etched
Rather than being stamped, each design is chemically etched into the Copper base metal, then color-filled by hand and baked before being polished. In the final step, a thin coat of clear epoxy is applied to the surface to protect the color and to provide a rich, finished look. Photo etch allows for great detail, but a very thin lapel pin.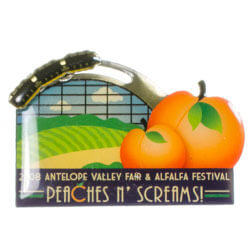 Offset Digital Printed
This process starts out with a Copper base and the printed image is placed on top and the Epoxy coating is added to seal the image to the pin. Offset pins allow for bleeds and gradients of color. This style is perfect for complex art and photo reproduction as you can have unlimited colors.