Are you thinking of designing a patch but having a hard time deciding between the woven or embroidered patch styles? Fear not! Let's break it down and go in-depth:
Embroidered Patches
Vs.
Woven Patches
Traditional embroidered patches are made using thick embroidery thread. They have a more three-dimensional look to them because they utilize dense stitching.
This method achieves the unmistakable classic raised look. This aesthetic can only be achieved with a traditionally embroidered patch.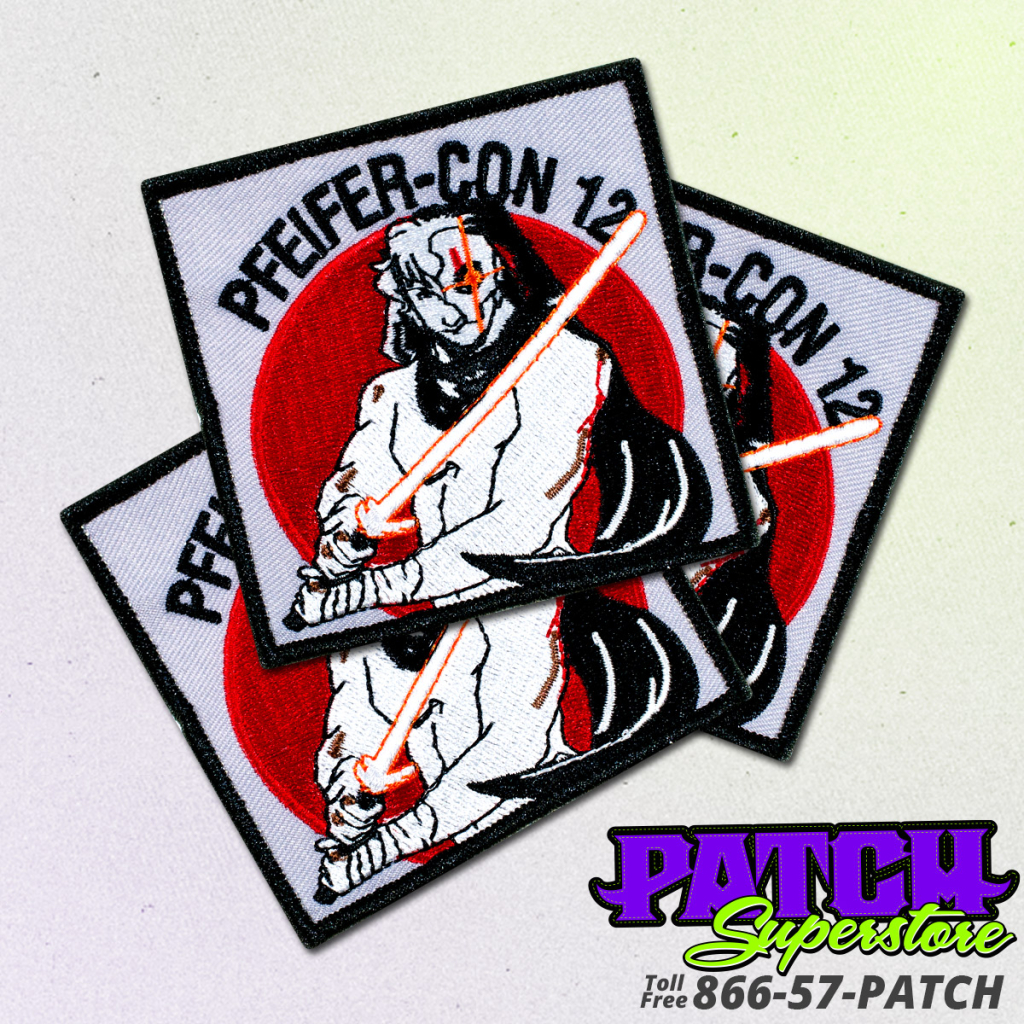 Embroidered patches have a vintage look that is created by stitching the thick thread together onto a backing – there are many different backings to choose from, cotton canvas, iron-on backing, PVC backing, velcro backing, and even sticker backing!
The fact that the patch is held together by the backing makes it a little tougher – perfect for jackets, hats, and bags.
The thickness of the thread and coarse stitching used in traditional embroidered patches often means that highly detailed designs often look best on larger patches. If you try to place an intricate design on a small patch, chances are you will lose a good portion of the detail.
Woven patches, on the other hand, are made by weaving a lot of thinner embroidery thread together to create a patch. The thinner thread allows for a much tighter weave than traditional embroidery, and patch with incredible detail.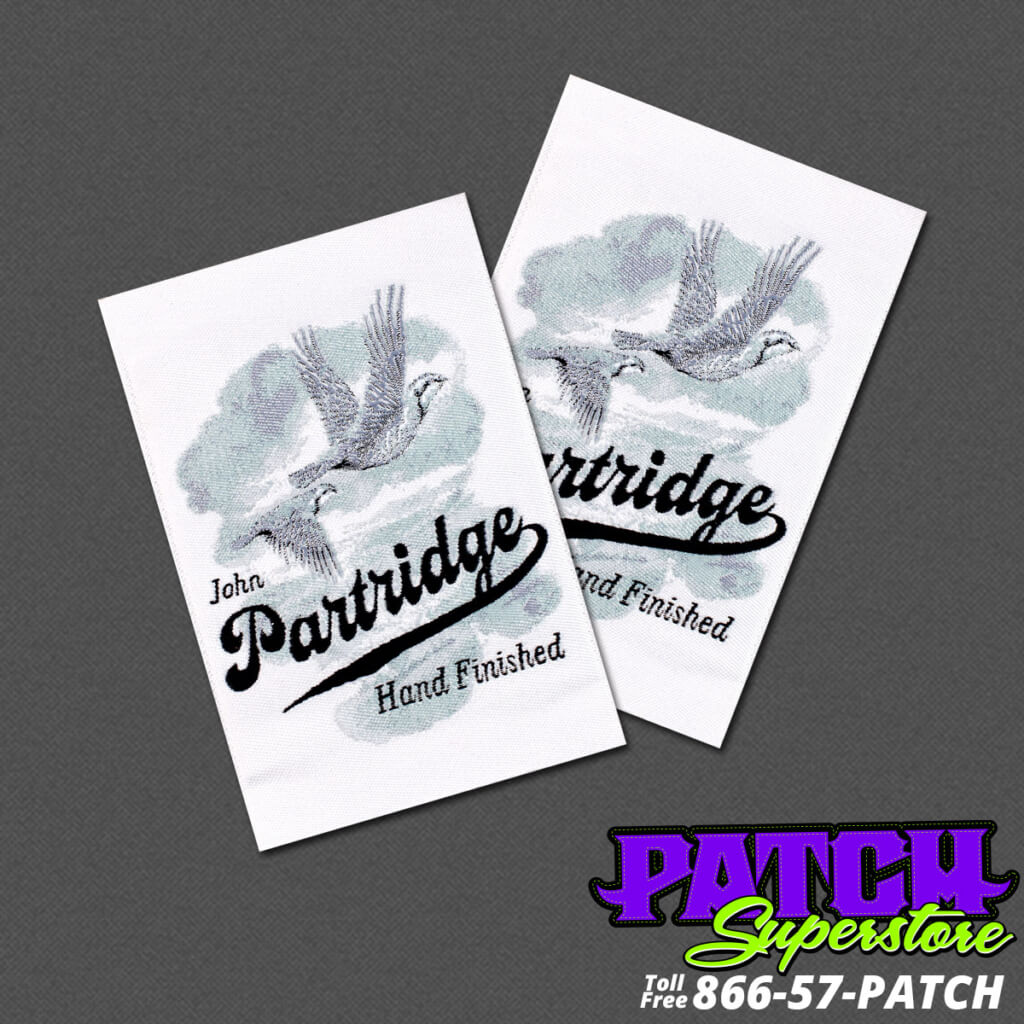 Woven patches are a great option for a design that contains lots of fine lettering, intricate lines, and meticulous detail. Not only are woven patches highly detailed, but unlike traditional embroidered patches, they can be matched to Pantone colors. This means that if you are creating a corporate logo or require exact color matching, woven patches are for you!
If your design or logo requires lettering, complex line-work or vibrant colors, woven may be the best option for you. If you are looking for a durable and classic looking patch, your best bet may be embroidered patches.
Either way, order your embroidered or woven patches with us!