There are so many options to choose from when designing a challenge coin. But the biggest question is – What is a challenge coin?
Challenge coins are a military tradition. They are small coins or medallions carrying the organization's emblem usually given to lower-ranking service members by their commanders.
These coins are used to commemorate a visit to an organization or recognize a job well-done.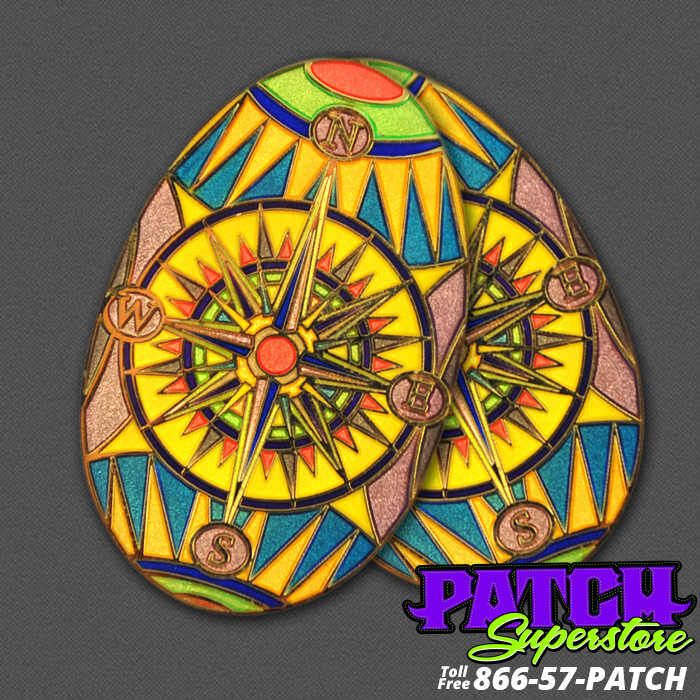 They are used across various organizations, carrying various insignia, so, they have to be easily and completely customizable. They are also used outside of military affairs – within businesses and even to celebrate goals and personal bests at gyms and marathons.
Coins have gone through a huge transition. No longer are they the "same old, same old" round, predictable coin. They can be designed in all manner of shapes and sizes.
Designing a coin can be a bit challenging considering all of the options at your fingertips.
So, let's start at the beginning!
One-Sided vs. Two-Sided
You can place your design on either one side of your coin or both.
One-sided coins are classic. Business in the front and nothing in the back. Use them to break ties, leave a choice up to chance, or decide who pays for drinks.
Two-sided coins allow you to add more options to your design. Place your squadron's insignia on the front and add a slogan or the symbol for your event on the back.
Okay, now that you've chosen whether you want one or two-sided. Let's move on to the designs!
Coin Edge
All right! Now we're getting into the fun part. You have 7 options to choose from! Let's go through them all:

Flat
Spur
Oblique
Rope
Diamond
Cross Cut
Wave Cut
Now that's a lot of choices! Which one of these would look best with your organization's regalia? Maybe the Rope Edge? Or a simple Flat cut.
Metal Styles

Now that you've chosen your metal style, it's time to move on to the style of metal you'd like to go with. There are 10 choices!
Polished and Antique Gold, Silver and Bronze and Copper and then, Black Nickel and Two-Tone.
Okay, so to summarize, you get to choose between One and Two-Sided, 7 different edges and 10 different metal styles. Altogether, you can make over 140 different combinations!
That doesn't even take into account our next option!
Extras:
Not only can you create over 140 different coin styles, but also you can add so many different extras, including:
Epoxy Coating – Make your coin, shiny and smooth by adding an epoxy coating to the outside.
3D Design – Need your emblem to really pop? Make it 3D!
Cut Outs – Get edgy! Coins don't have to be round and boring. Cut out any shapes you'd like.
Engraved Edge – Engrave any slogan, phrase or name on the side of the coin, making it a personalized item.
Sequential Numbers – Create a set amount of coins for a group.
Bottle Openers – Add a bottle opener to the back of your coin, guaranteeing it won't leave the pocket of whomever it is given to.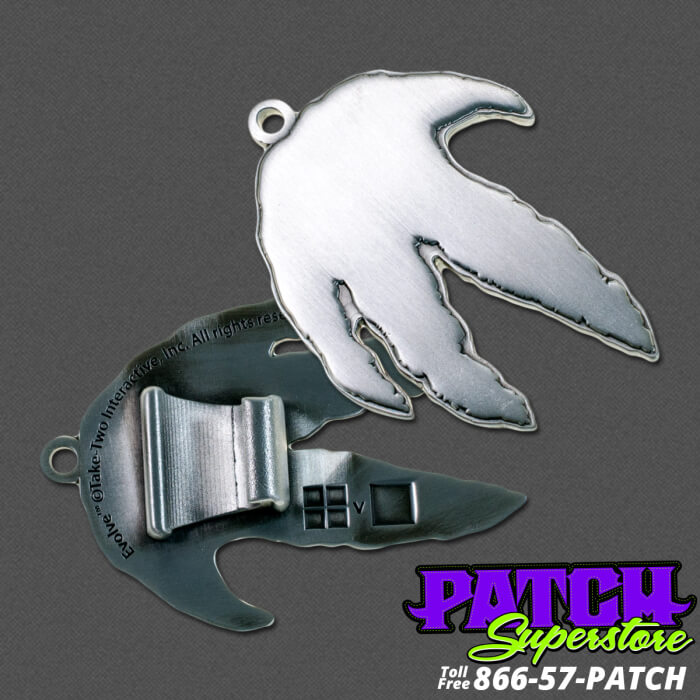 Whatever choices you make, design your challenge coins to be a unique and unforgettable gift.