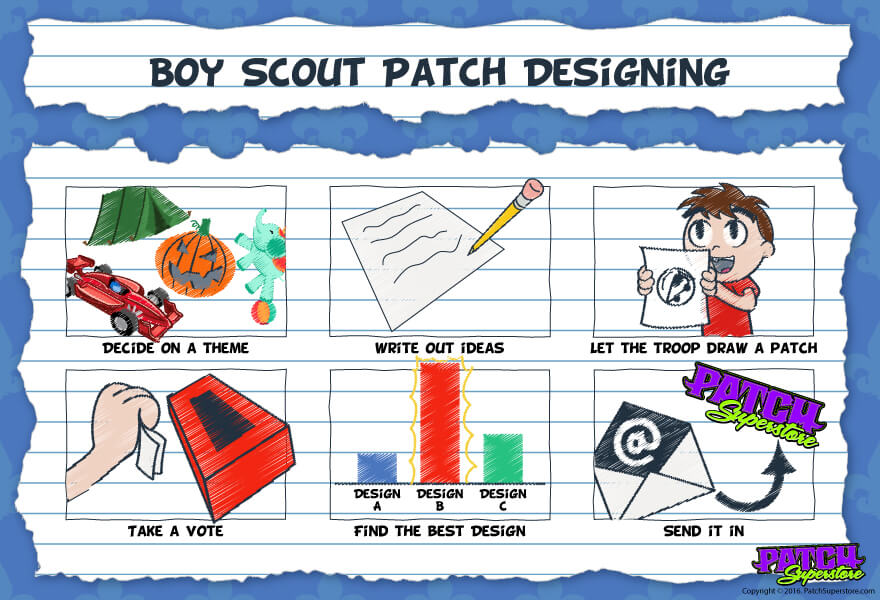 Boy Scout Patch Designing
Decide on a theme. What is patch being made for? Is it a camping trip? Derby race? Halloween event? Circus day?
Write out some ideas. Figure out what elements make up the event. Every event has something unique about it.
Hold a contest and let the troop draw a patch.
Take a vote for the best design.
Review the results and email Patchsuperstore the winning drawing! We'll recreate it and prepare it for a patch.
Download this infographic.