Bike patches have a rich history dating back to 1924 when motorcyclists from the AMA or the American Biker Association, began organizing meet-ups where awards were given out for the best-dressed biker. Biker patches are some of the most badass uses of embroidery ever! We love designing and creating these awesome adornments. Below are 5 of our favorite designs!
1.  The Hand Built Motorcycle Shop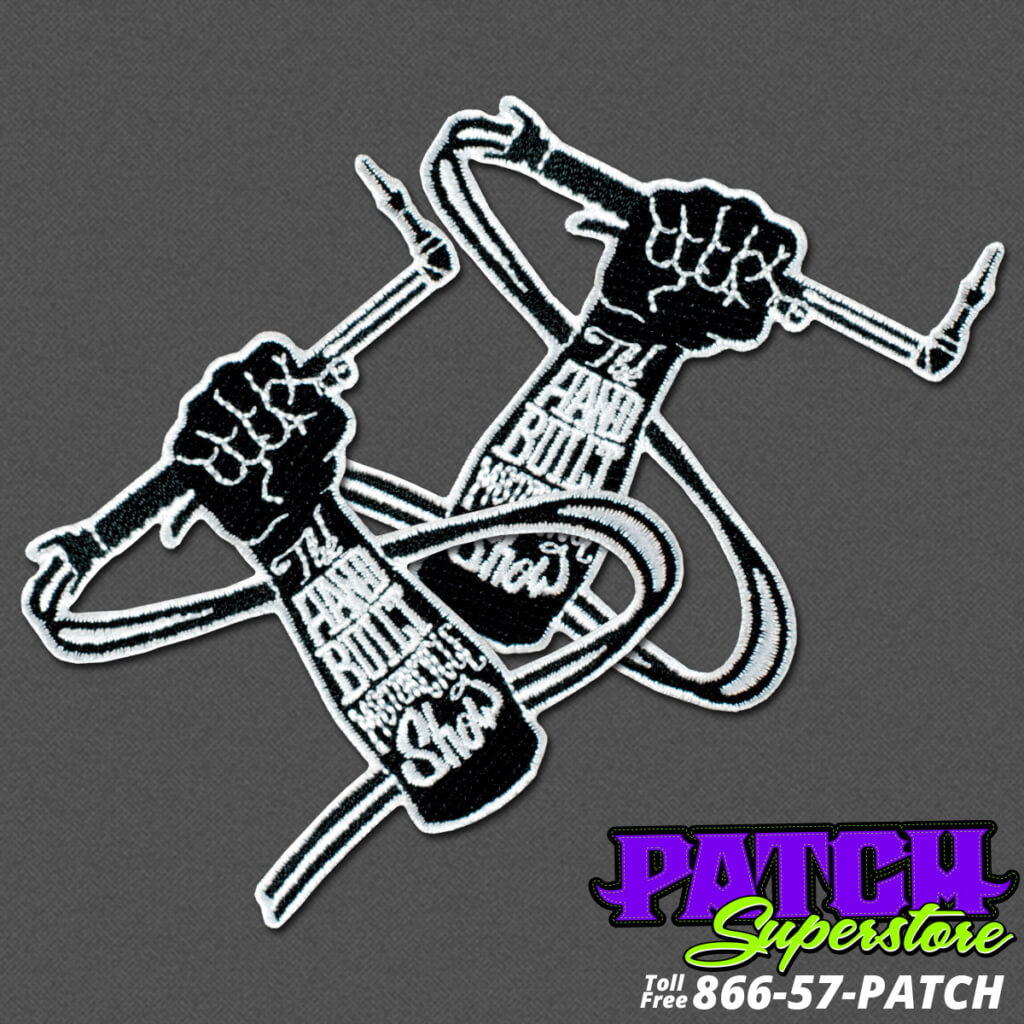 Check out this insane example of the power of hot-cut edges! Hot-cut can create any shape patch that you can possibly imagine. We love the amount of detail this patch contains, despite its relatively small size.
2. Indian Motorcycle
Established in 1901, this classic motorcycle company has a logo with real star power, featuring a Native American chief with a large headdress.This Merrowed-edge patch with gradient gold stitching, shines on any leather jacket cruising down the road.
3. Stag Run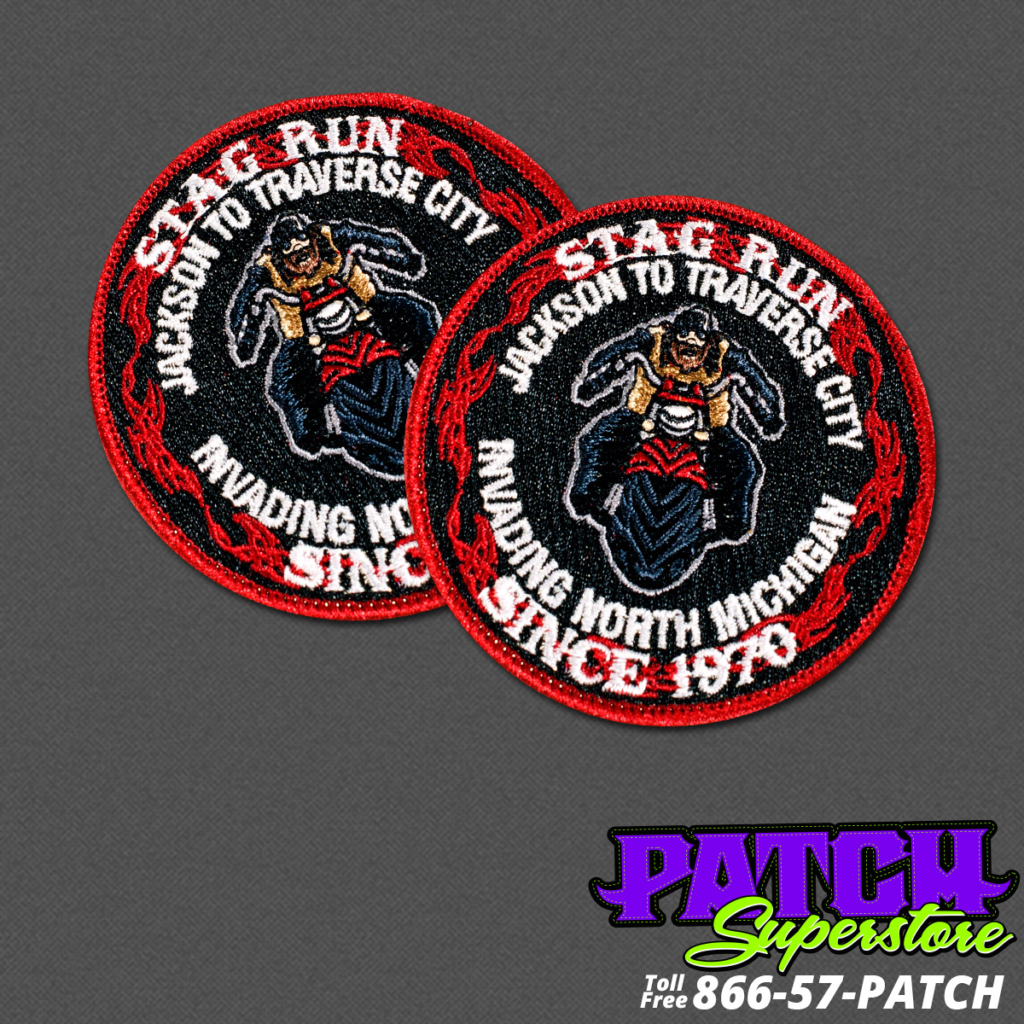 This patch packs a lot of punch and information into a small space. Patches are an excellent way to commemorate an especially momentous run or bike-rally. If there's a bike rally coming up soon, you can bet that different clubs are designing patches for it.
4. Chopper Hill Bike Rally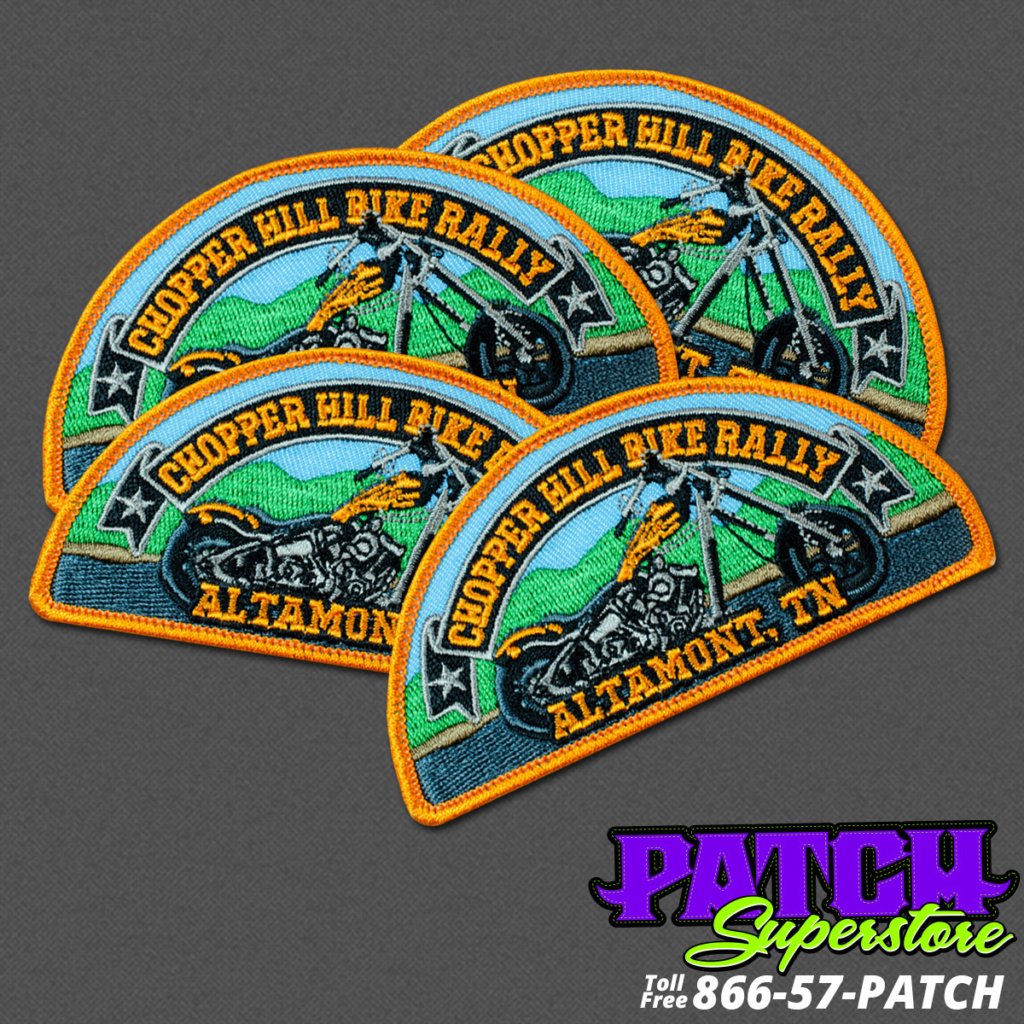 The color on this patch makes it a stand-out hit. We love how simple and effective this design work is. If you wore this patch, do you think it would bring you right back to the time you spent in Altamont, TN? This design is simple and elegant.
5. Kingdom Riders
This patch has great symbolism and a simplistic design, making its point very easy to understand. The Kingdom Riders are a Christian bike club and this is denoted with the head of Jesus complete with the crown of thorns. What interesting symbolism for a biker club!
Biker patches carry a rich tradition of denoting the club, rank, name and various accomplishments of the rider. Design yours and make a lasting memory.