Lapel pins are the hottest new trend in accessories right now! All over the fashion and beauty world, people are peppering their garments with pins and we are so here for it. Below is a list of our favorite enamel lapel pins – get started making your own.
1. Mining Pin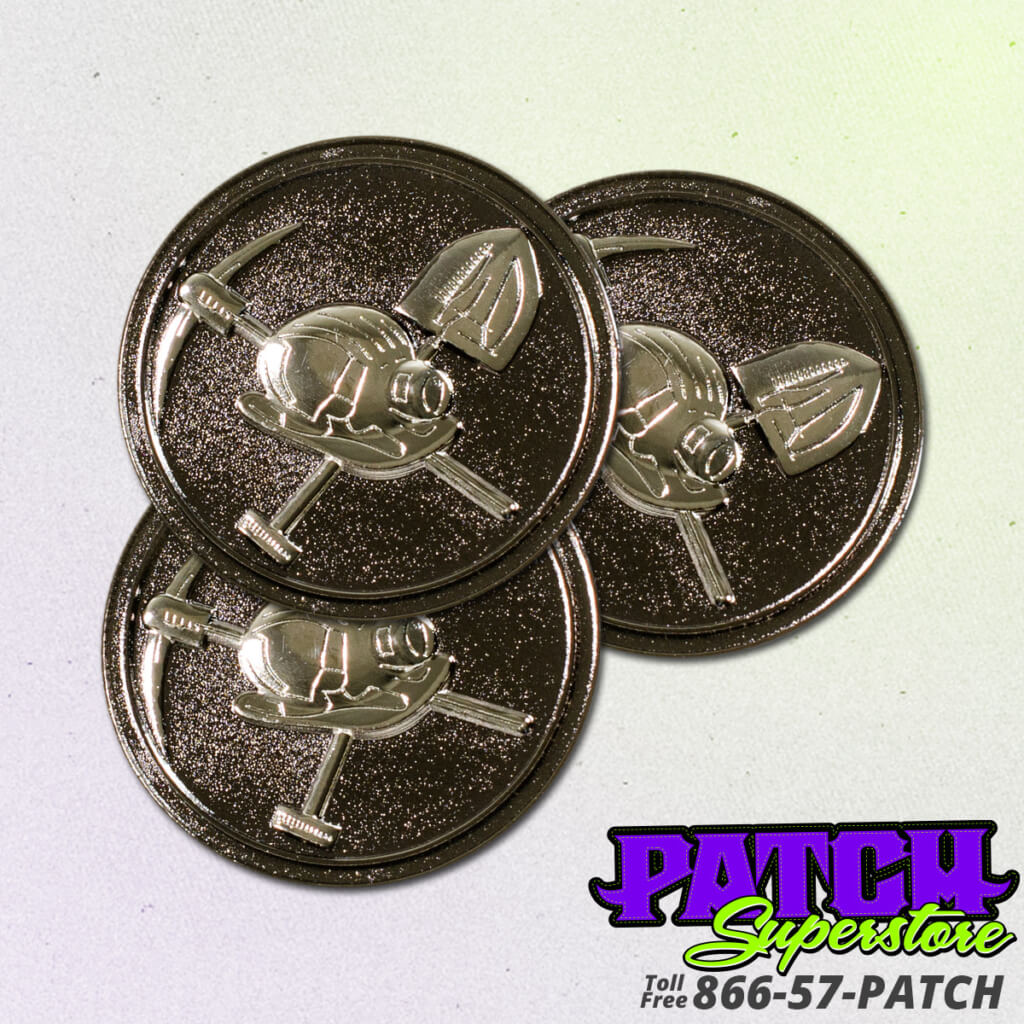 We are starting this list off with a classic die-struck pin! Not only does it look great, but it is solid silver giving it a classic look. Our die-struck pins are all made of the highest quality materials giving them their old-school appearance and durability. This pin represents the proud mining career path. It is a rugged and simple lapel pin and one we can totally see being worn proudly by any miner.
2. Careerforce New Zealand Lapel Pins
These cloisonne lapel pins were created as a workwear addition for New Zealand's Pest Control Careerforce. Cloisonne is an ancient glass firing technique that uses heat and glass to create beautiful pins. We love the clear epoxy coating that gives the pin a real high-quality sheen. Our pins come in a variety of different styles and colors – the polished gold text gives this small pin it's professional look.
3. Charleston Soccer Olaf Pin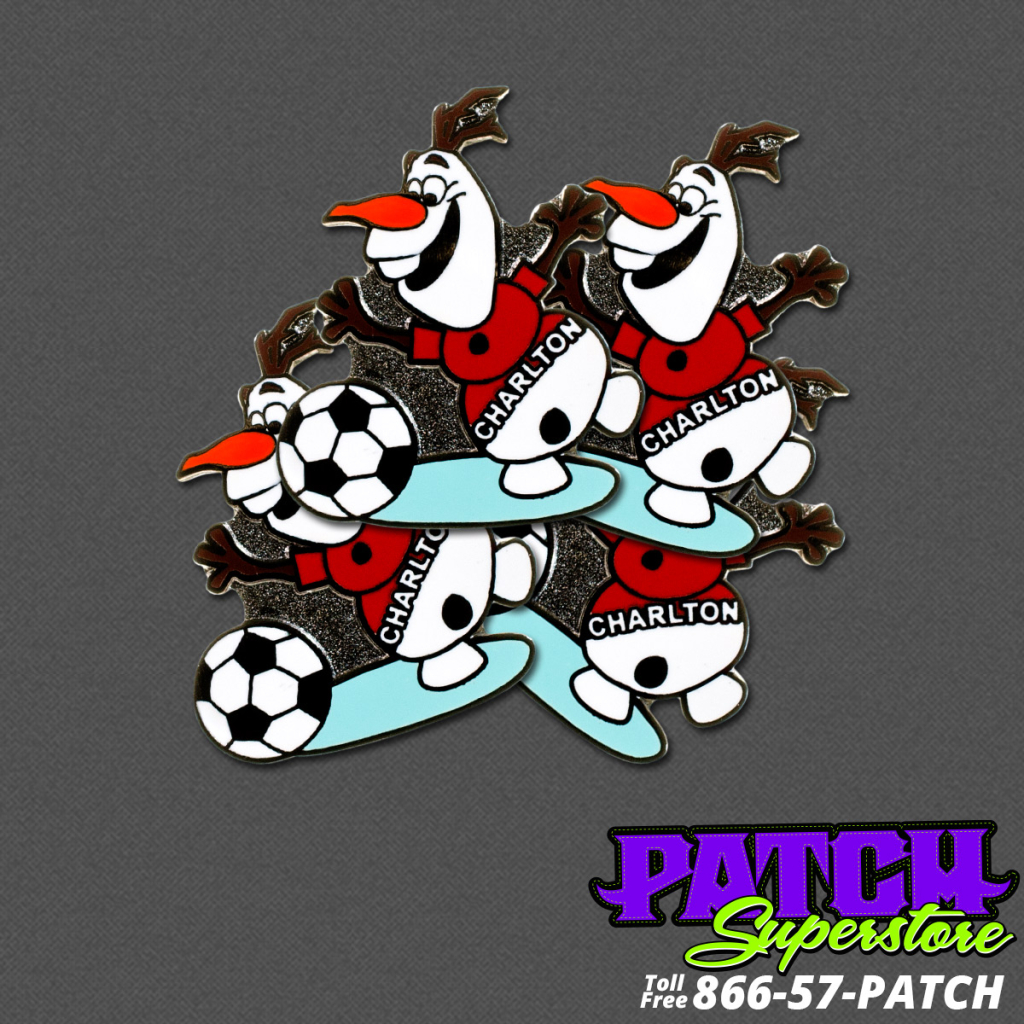 If you are looking to rep your soccer team with some personalized pins we are the company for you. This pin is a cloisonne on black nickel – featuring the popular Disney cartoon character Olaf, from the movie Frozen. We love this pin because of its straightforward design. Not only does it incorporate a character most children love, but it also shows that character doing something interesting and different from the canon.
4. Deep Sea Diver Helmet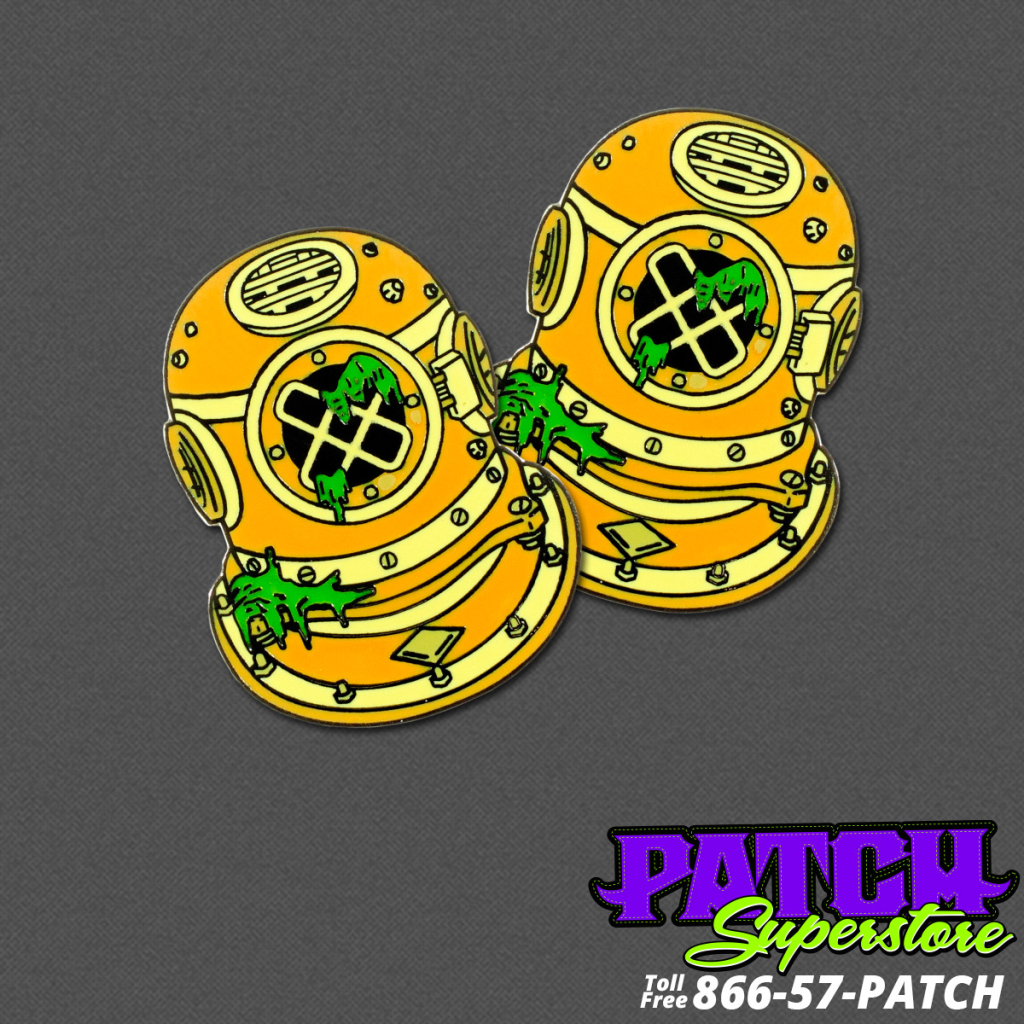 This pin is especially cool looking. Another cloisonne, this deep sea diver pin would make a great addition to anyone's wardrobe. We love the green slime as a cool accent to the design. The cartoonish quality of the pin makes it just cheeky enough to show off as a piece of flair on your lapel or on a bag.
Update your wardrobe with some awesome pins of your own at our site, here.